Greetings!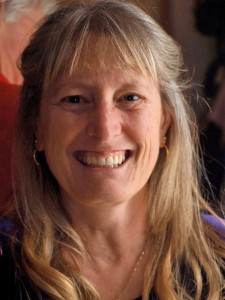 I have always loved art. All kinds, all mediums, but I am not a 'fine' artist. After getting a teaching degree in Special Education with an Art Education minor and teaching for 8 years, I moved back to Corvallis, earned a Graphics Arts degree and started freelancing from home, while my children grew up.  It was a perfect job. As time went by and computers were used more and more, I learned how to produce most everything on the computer and do most of my communication via email/internet.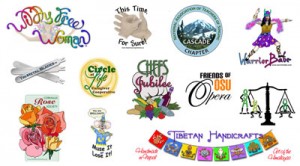 One thing I love about my job is the variety, from drawing images for book covers and designing Bar Mitzvah invitations to newsletters, brochures and posters. With encouragement from clients, I have learned web design and manage several sites.
Down in my basement I have a glass workshop where I enjoy creating stained glass projects. I work both in copper foil and lead. I began by doing windows for my own house and gifts for friends, then one day the builder of our home asked if I would like to do a window for a client of his. I have done some 'paid' jobs, each original and one-time projects.  Recently I have only taken on smaller glass jobs. The days of doing large transoms, door windows and sidelights are over. It is just too hard on my body, even though I LOVE working in glass. It probably wouldn't take much to talk me into doing another large window, but we'll see..